Best
15 Great Japanese Spots From Our 100 Best Restaurants List
703 Edgewood St., Ne
Sushi taro grads Zach Ramos and Amy Phan specialize in jewel case-like chirashi bowls in their takeout-only pop-up in the food incubator's mess hall. These treasure troves of rice and raw seafood almost too pretty to eat are packed with premium specialties like uni, fatty tuna and Hawaiian black-footed limpet. The duo also prepare "Homakase" sushi feasts, which they will host in private homes. We eagerly await Chirashi Cafe and Omakase Counter Two Nine coming to Georgetown this year. Moderate to very expensive.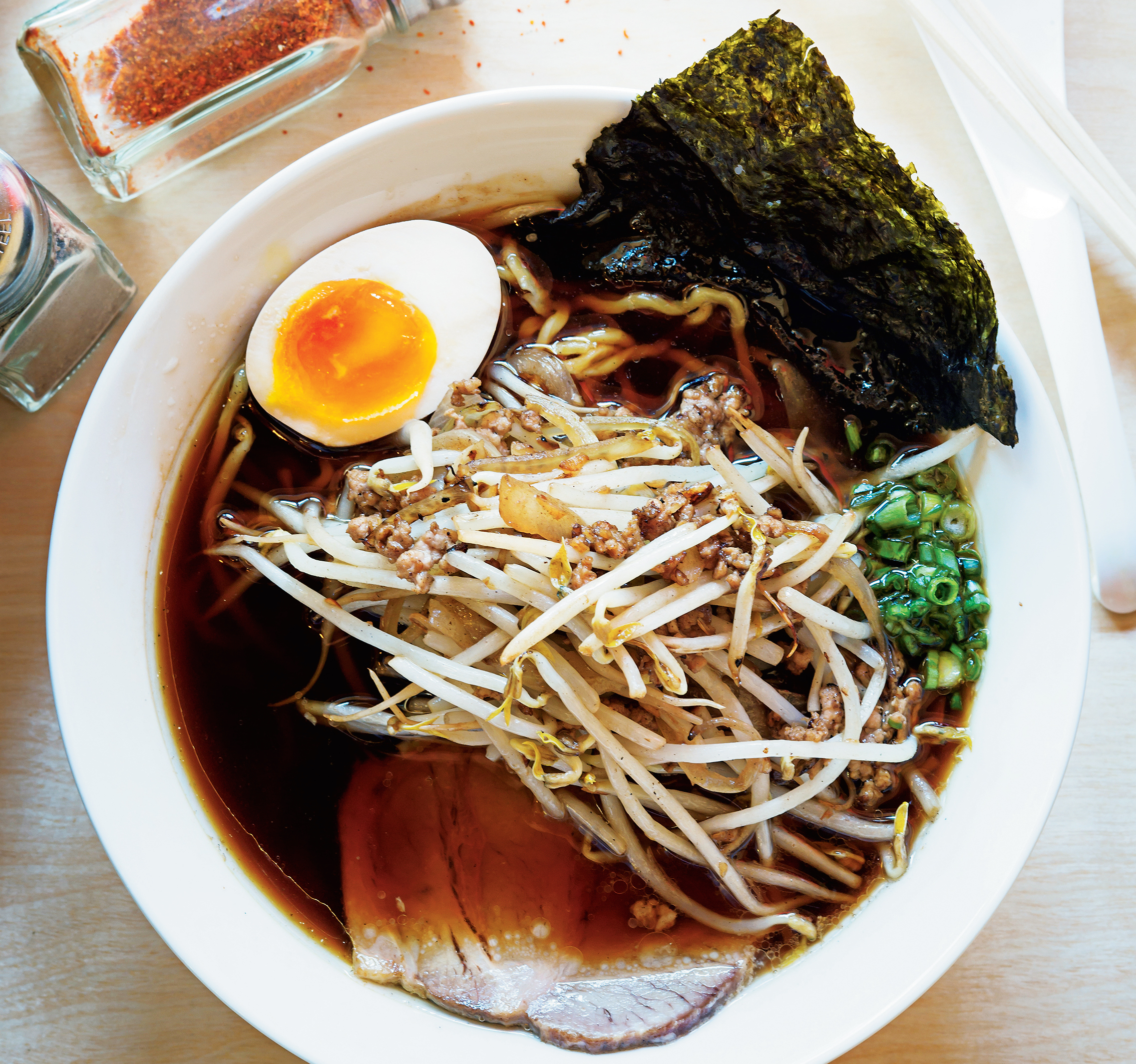 501 G St., NW; 705 Sixth St., NW; 805 V St., NW; 300 Tingey St, SE
Daisuke Utagawa and Chef Katsuya Fukushima's ramen shops are some of the best places to slurp up in DC, whether you're enjoying classic Sapporo-style broths at Daikaya and Haikan, chicken ramen and crispy birds at Bantam King, or Asian bar grub and happy hour deals at Hatoba. Springy Hokkaido noodles and soulful broth are the keys to success. We also love to hide out in Daikaya's alluring upstairs izakaya to enjoy Japanese whiskey and playful dishes like wagyu donburi or okonomiyaki-style pork. Cheap to moderate.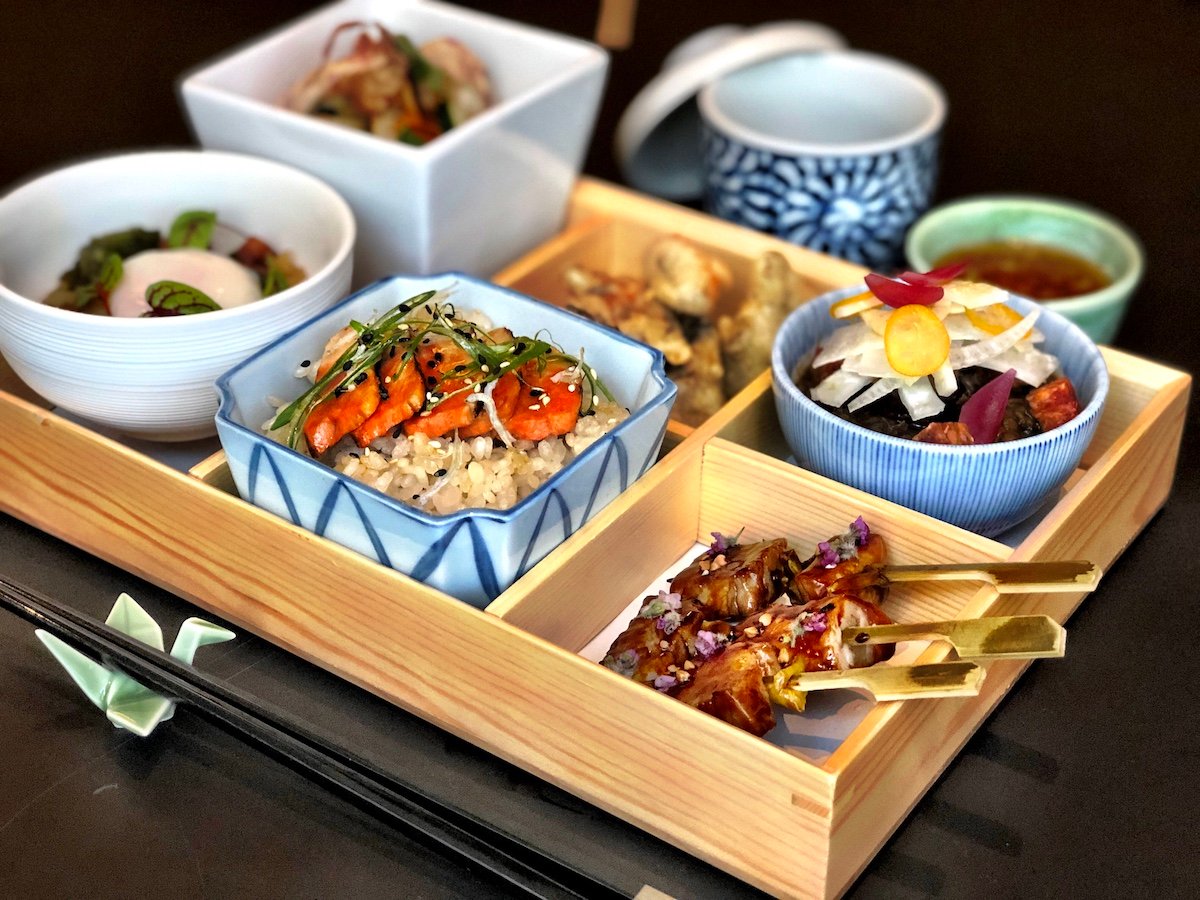 724 Ninth St., NW
At this Spanish-Japanese restaurant/sake lounge in the Penn Quarter, looks are as important as taste and the platters are museum-worthy. Chef Pepe Moncayo's fusion hits include a squid roll with edamame hummus; crispy patatas bravas; Shrimp Tempura with Lime Aïoli; and rosy slices of Wagyu beef with soy demi-glace. Share tapas and larger a la carte options, opt for a ten-course omakase meal, or grab a bento box at lunchtime. The best seats in the house are in the elevated dining area overlooking the kitchen or in the front room with towering windows. Expensive.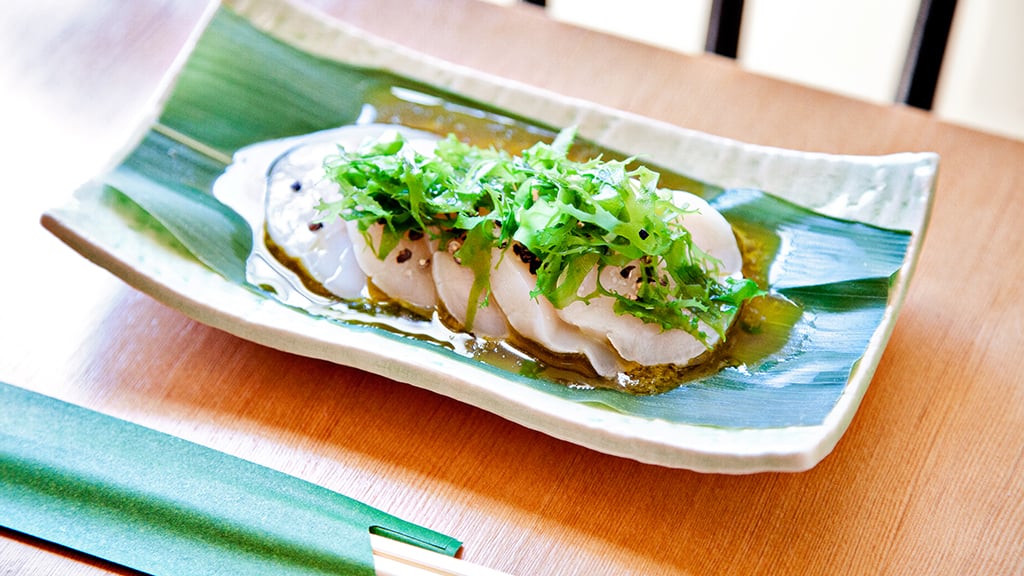 1117 V St., NW
The oh-so-simple, yet fabulous concoction of mushrooms with butter and garlic – quoted by the New York Times as one of the nation's best dishes of 2022 – speaks to the culinary magic happening at this two-story Japanese restaurant run by father-daughter duo Hiroshi and Cizuka Seki. You'll also taste it in a fluffy omelet peppered with unagi; a perfectly grilled Hokkaido sardine; a whiting and shrimp tempura with light wasabi salt; and a pristine selection of sashimi. Moderate.
845 Upshur St., NW
Chef Eric Yoo quit his career as a financial advisor to pursue his ramen obsession. His dedication is evident in every ingredient he serves, whether it's the weed flavoring the broth or the homemade pasta with just the right bite. The tiny Petworth spot's short menu ranges from a delicate truffle shoyu broth to a rich and flavorful "tantan" soup infused with sesame paste. It's worth a special visit on Tuesday lunchtimes when Yoo focuses on a single bowl not available elsewhere. Inexpensive.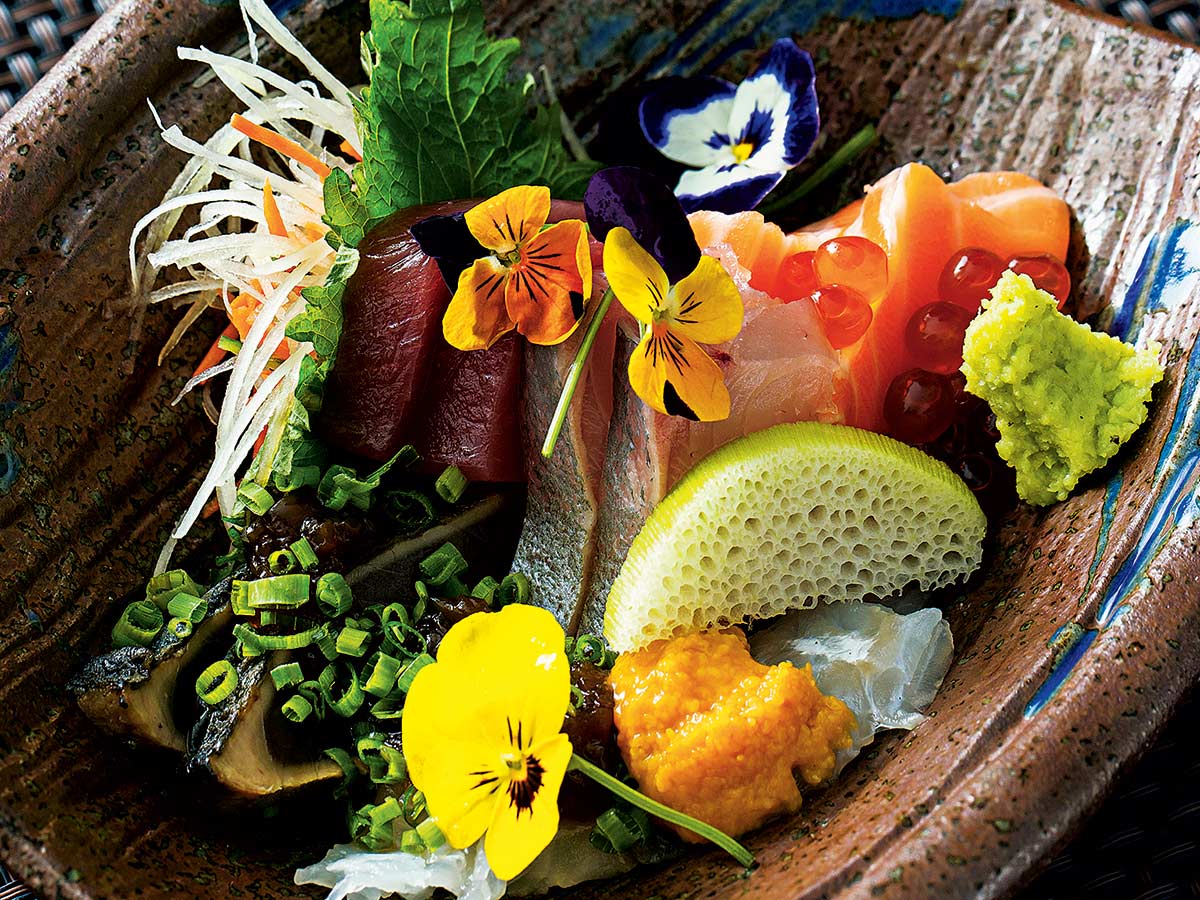 1209 King Street, Alexandria
One of the most inspired — and inspirational — dining experiences in existence unfolds at this sliver of a shopfront in Old Town, where chef/owner Yuh Shimomura conjures up a single seven-course meal in the open kitchen. Recent highlights have included undercooked slices of Japanese short ribs with truffled soy sauce; sparkling bonito and sea bream sashimi; and a melt-in-the-mouth egg custard with Chesapeake oysters and ginkgo nuts. Sakes and Japanese highballs pair well with the salty, earthy flavors. Expensive.
1900 Q St., NW
Great, affordable sushi is a rarity — that's why we're regulars at this Dupont Izakaya. Enjoy shu mai in chunky chilli oil or Korean-style steak wraps before feasting on a kaleidoscope of imaginative rolls (including superb veggie futomaki), sushi and sashimi. Some of the best deals come at lunch and brunch, where generous bentos with chirashi, soups, tempura, grilled eel and more are available for less than $25. Inexpensive.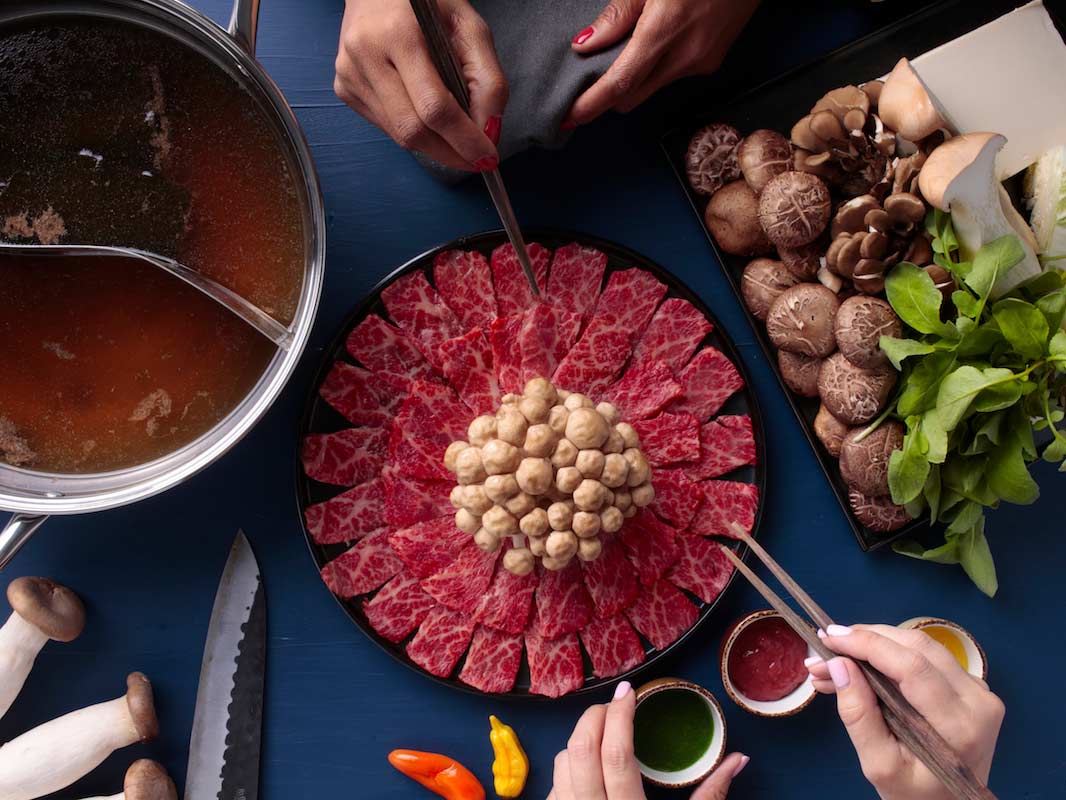 2321 18th St., NW
We could spend an entire evening at Darren Norris' three-story Japanese complex in Adams Morgan. Shibuya serves izakaya snacks (get the Japanese fried chicken), creative bowls of ramen (we love the shaved Wagyu "Philly" version), grilled skewers and sushi, from the spacious terrace to the top-floor cocktail lounge. A quiet mid-level dining room, Shabu Plus is our favorite experience for an elegant Japanese stew that makes long-simmered broths, dipping sauces, and noodles in-house. Expensive.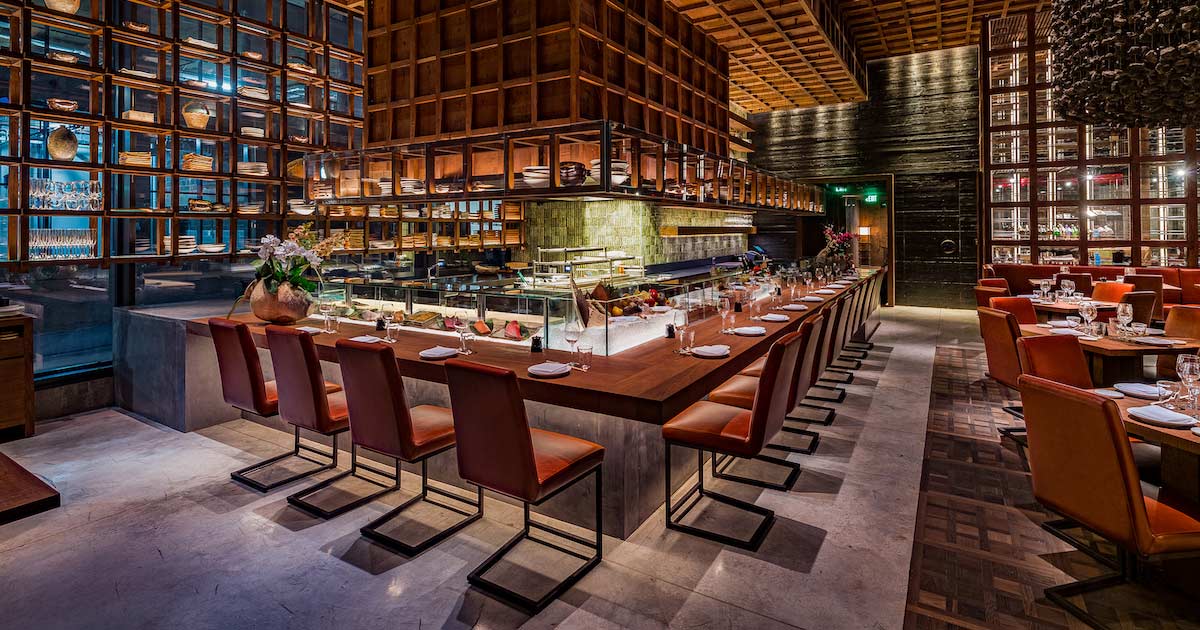 1100 15th St., NW
This eye-catching Japanese hotspot marks the DC debut of London-based restaurateur Arjun Waney, who is also behind modern-day izakaya phenomenon Zuma, which has multiple locations around the world. Shoto's fused menu can feel as intimidatingly huge as the chandelier-like volcanic rock installation that hovers over the dining room. However, we prefer to skip the set omakase tasting and choose for ourselves, trying our hand at fancy one-bite tacos, the ones with grilled A5 Wagyu, sea bass sashimi with yuzu, and plenty of grilled delights from the robata section such as shiitake in wafu butter or beef fillet filled with sweet soy. Expensive.
1100 Pennsylvania Avenue, NW
There have been some shifts in this omakase room. His home – the former Trump International Hotel – is now the Waldorf Astoria. An extension to LA is in the works. And longtime chef Masaaki "Uchi" Uchino is gone. What hasn't changed: a stunning selection (21 sushi pieces total) of premium Japanese fatty tuna, sea urchins, shrimp and more, formed on perfectly seasoned rice and served to you over the counter. (Ignore the dining room — the bar is where you'll want to sit.) Spring for the A5 Wagyu add-on and a glass of ultra-smooth Junmai ginjo sake. Very expensive.
1503 17th St., NW
Where else do you get your own dedicated chef for the evening? The omakase counter in the back room of this Japanese flagship store in Dupont seats just two parties a night—each with its own personal sushi master. A parade of hot dishes highlights rare and hyper-seasonal ingredients; Think sun-dried sea cucumber egg on a hairy crab dumpling, or tempura shirako (cod milk). But the real wow moment is the display of wooden boxes filled with a stunning array of seafood. Choose what you want – four university types? secure! — and watch as your chef expertly turns it into sushi and sashimi. Very expensive.
For the full list of the 100 Best Restaurants of 2023, click here.