Best
7 best plants to grow on a balcony
If you are a city dweller and live in an apartment, a major disadvantage is the lack of a backyard or garden. However, if your apartment has a balcony, you can still make good use of it.
There are certain plants that you can easily grow in pots or planters on a balcony that are low maintenance and would instantly brighten up your space. From delicious fruits to bright houseplants, you can create your own mini garden. Additionally, you can save money on grocery bills by using grow your own vegetables.
However, before you start your balcony garden, there are a few things you should consider. First, consider the weight of your potted plants and whether your balcony can support them. If possible, swap out heavier terracotta pots for lighter plastic or resin planters. How exposed are your plants to the elements? In windy conditions, it's best to provide some protection in the form of windshields or choose plants that handle strong winds well.
Above all, consider the lighting conditions, as it is recommended to give balcony plants six hours of sunlight per day. If your balcony doesn't face the sun, consider shade-loving plants that suit your space.
So if you want to create your own balcony garden, here are the 7 best plants to grow on a balcony.
1. Tomatoes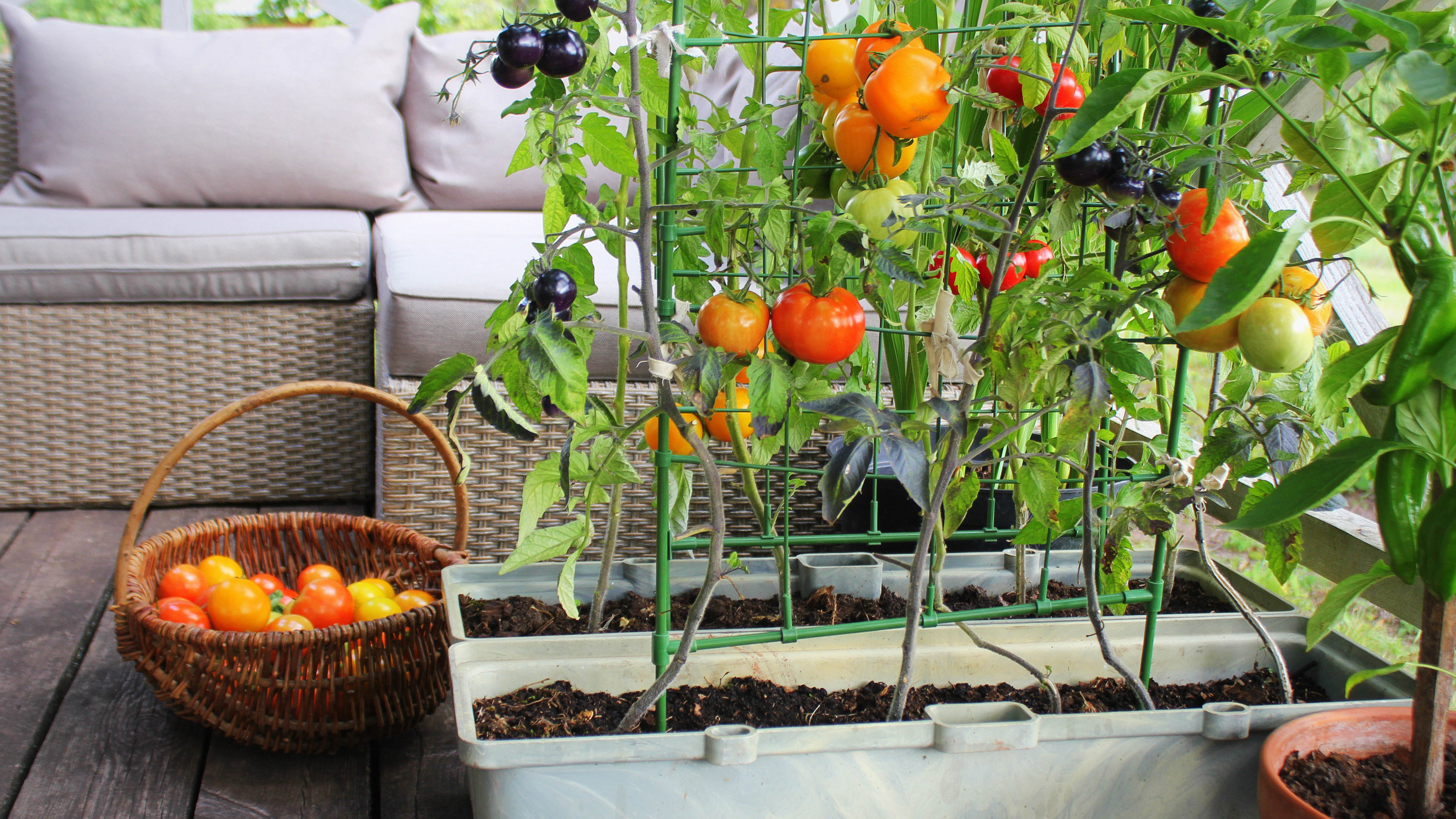 Cherry tomatoes are a popular native vegetable and are easy to grow. You can learn easily how to grow tomatoes from seedor how to grow tomatoes in pots. Alternatively, you can purchase ready-grown plants and pot each plant in a 10-inch diameter pot of peat-free compost.
Depending on the variety, tomatoes take 25 to 60 days to form fruit after flowering. Remember that tomato plants can grow in abundance, so it's best to add a support to keep your tomatoes well centered and in place so they can grow vertically. To do this, place a long stake right next to the stem and tie it with a piece of plant wire or twine.
Experts recommend shorter tomato varieties like Balconi Yellow and Tumbling Tom, which are ideal for pot cultivation on the balcony. For more guidance, see How often and when should you water tomato plants?
2. Herbs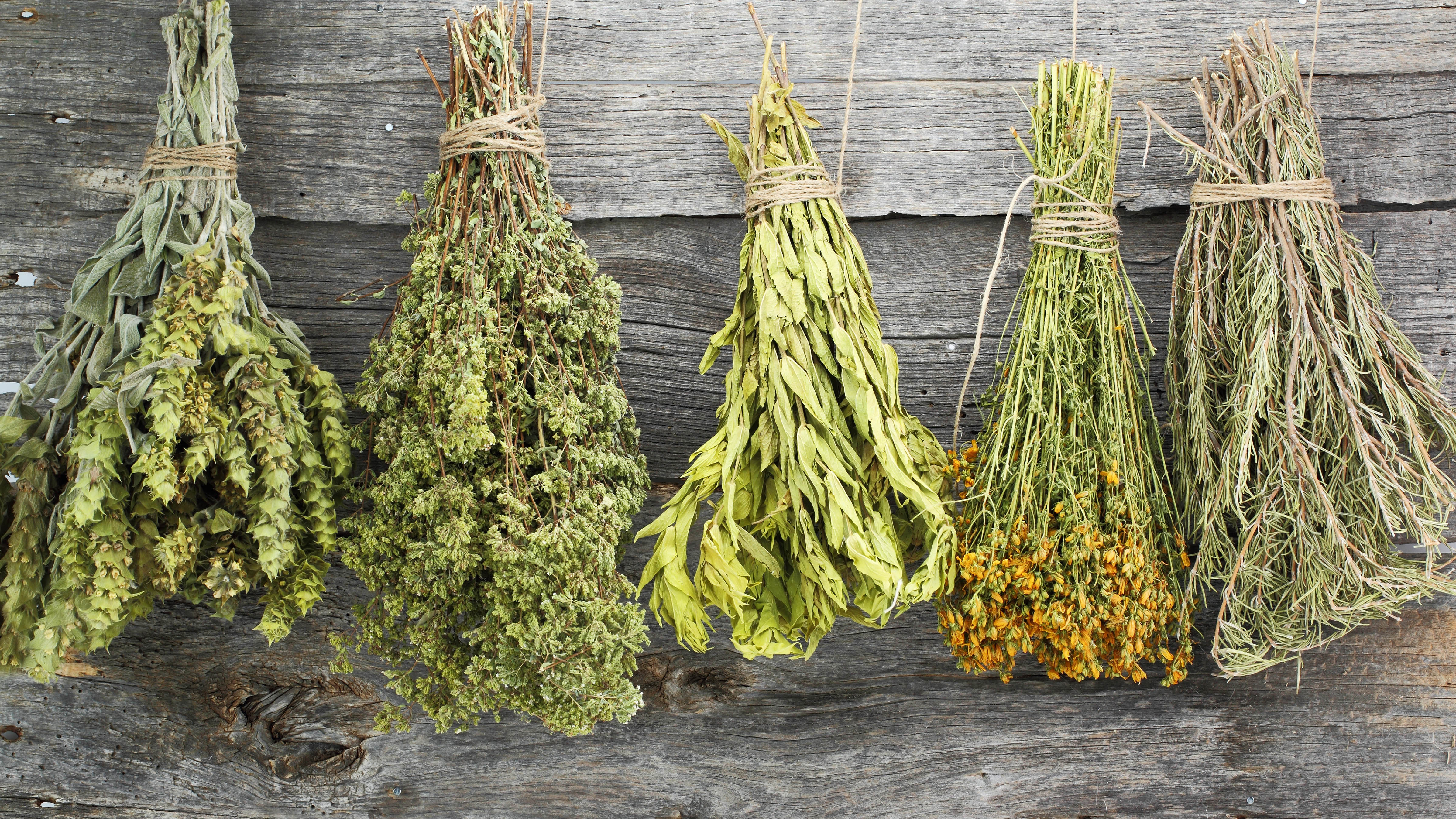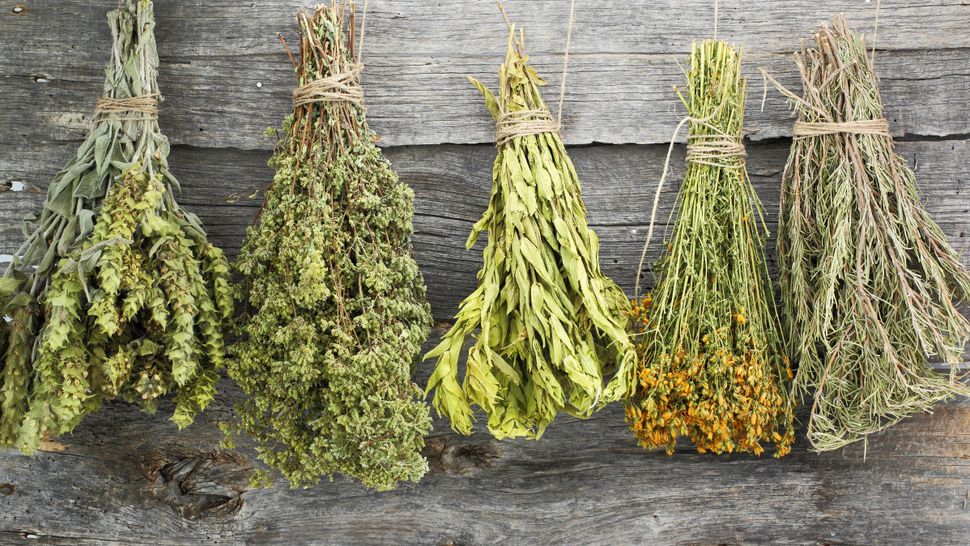 If you like aromatic herbs, you can easily grow them yourself on the balcony. Rosemary in particular is ideal for growing in tubs, as it thrives on dry, nutrient-poor soil and is also easy to care for. Other hardy varieties include thyme, basil, mint, and cilantro, which can grow in abundance.
While most herbs can be grown from seed at home, you can also buy them from the store and transplant them. All you need is potting soil and some pots to plant and place in a sunny spot on the balcony. Most herbs only need watering once a week, and twice a week during the warm summer months. . Just avoid overwatering the herbs or they could die, and avoid planting them too close together.
3. Lightbulbs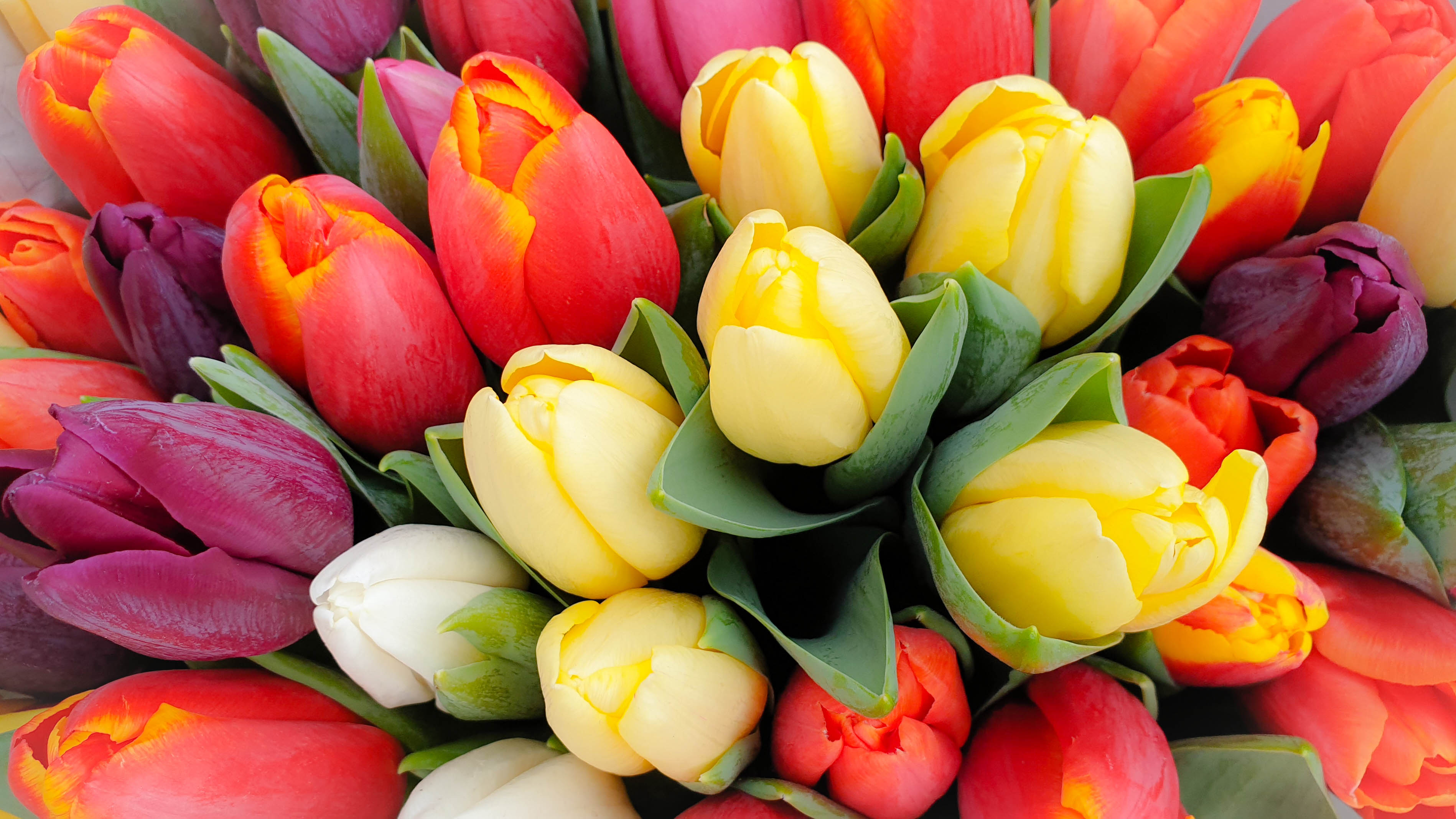 If you want to add bright colors to your balcony, you can easily grow onions in pots. Popular bulbs include tulips, daffodils and hyacinths – which don't have a large running root.
When planting tulip bulbs, simply fill half a pot or container with multipurpose peat-free soil before planting three times as deep. Leave a few inches of space between each bulb and fill with compost. Tulips also require very little water and can be watered once a week. In warmer weather, you can increase this to twice a week, but avoid overwatering.
4. Strawberries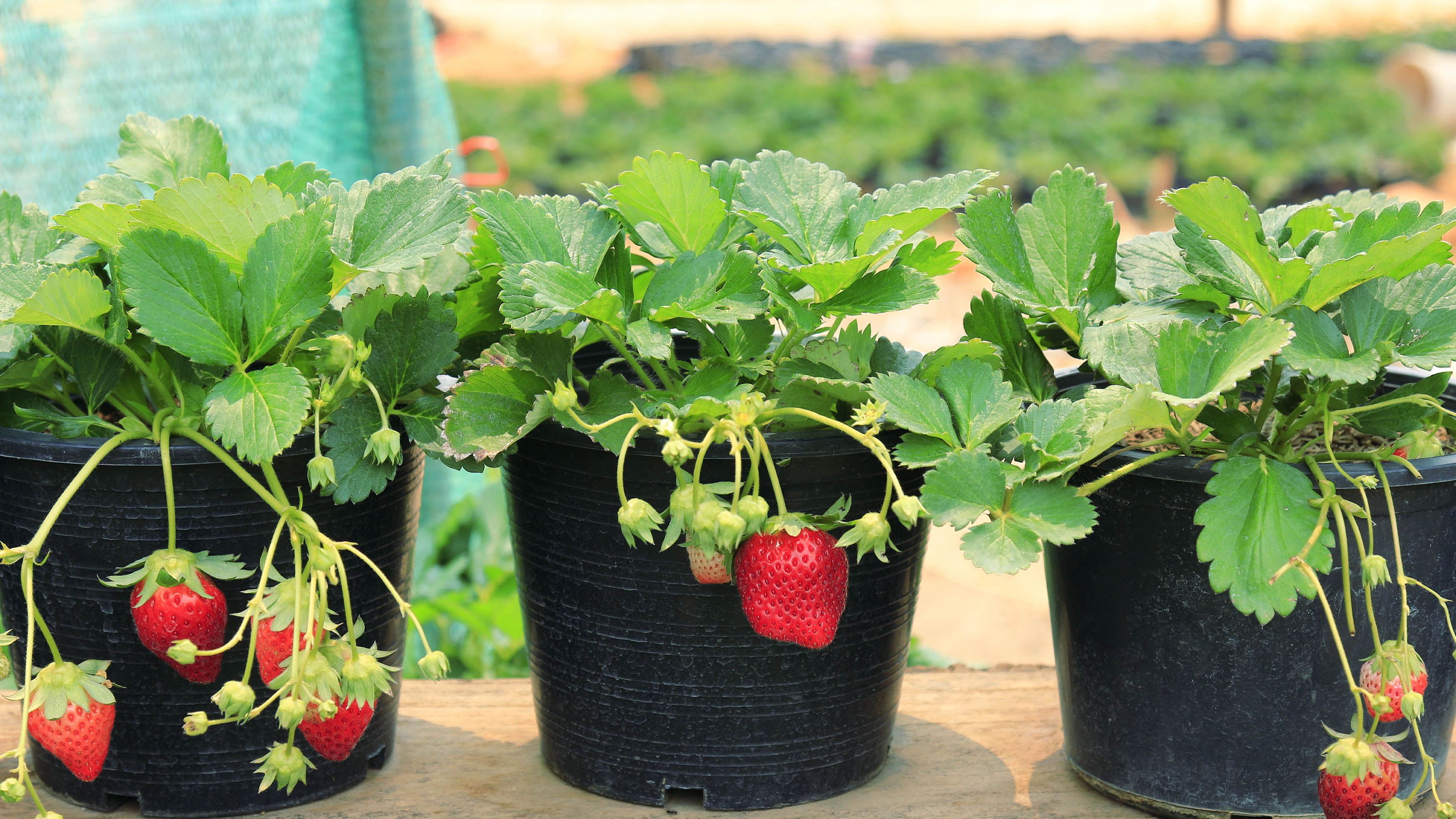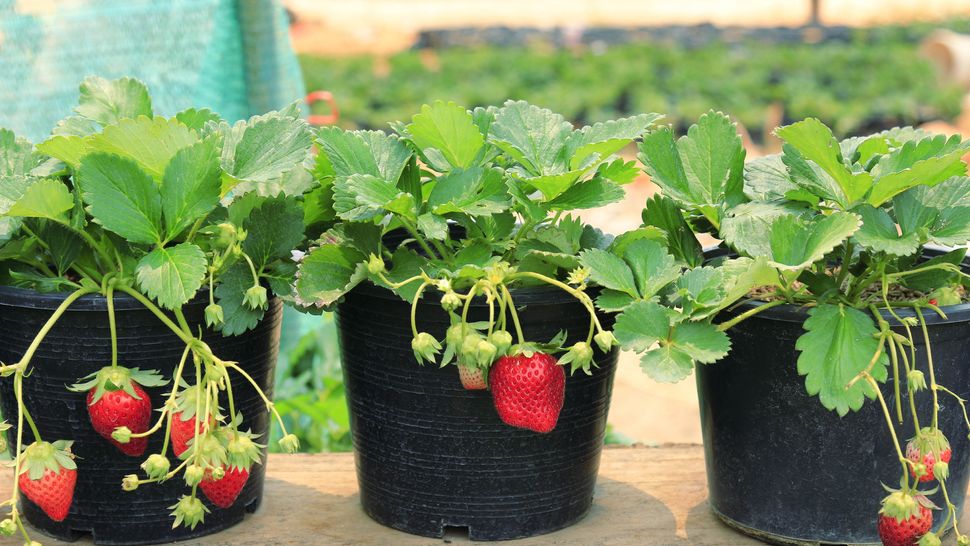 Nothing beats the taste of fresh strawberries, and if you want to enjoy instant picking, you can learn how to grow strawberries right on your balcony. If you don't want to grow from seed, you can always transplant a seedling.
Simply fill a large container with soil and make sure there are holes in the bottom for the soil to drain properly. Then, carefully remove the strawberry plant from its original container by loosening the soil around the roots with your fingers. Place the plant in the prepared pot before covering the tops of the roots with soil. This should leave the crown of the plant off the ground.
Water the plants well and place them in a sunny spot on your balcony. Ideally, strawberries need 6 to 10 hours of sunlight a day; However, when it gets cooler you can bring the pots indoors as long as they are near a sunny windowsill.
If you're short on space, you can grow these in strawberry urns or towers, similar to this Mr. Stacky 5-Tier Strawberry Planter Pot ($29, amazon (opens in new tab)), for vertical stacking. Alternatively, you can opt for hanging flower pots, window boxes or even decorative baskets to save space.
5. Japanese Maple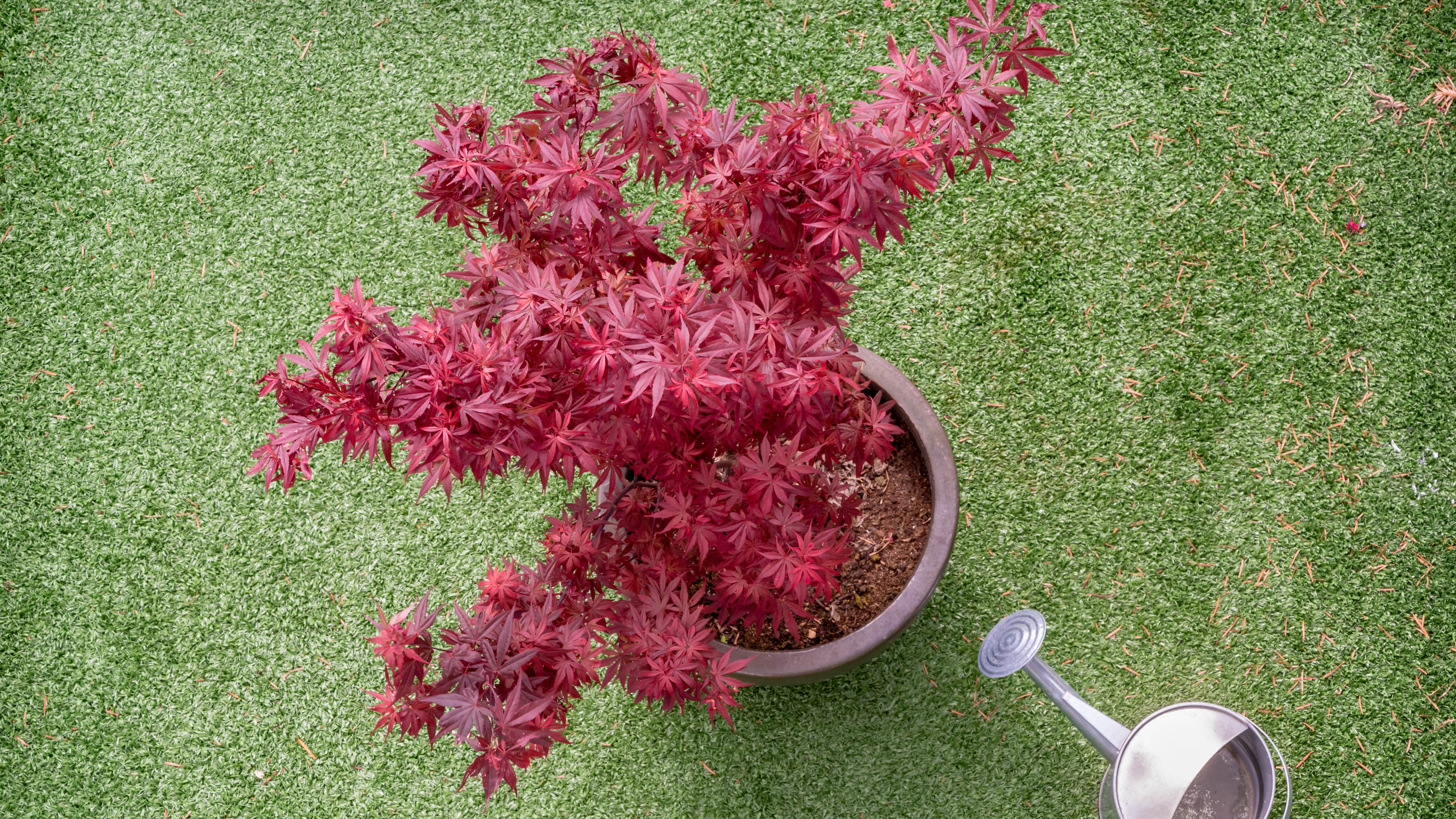 Known for its bright red leaves, the Japanese maple grows best on shady balconies. Before planting in a pot, make sure there are enough drainage holes as their shallow roots need a lot of oxygen. Next, fill your pot halfway with a good quality compost before placing your maple in the center of the pot. Then top up the maple with the remaining compost before watering well.
Although Japanese maples are hardy, keep them out of strong winds and direct sunlight as the bright rays could scorch their leaves. Maples need regular watering for the first year to help them establish themselves, and once a day during the summer months. Another thing to note is that these plants are typically dormant from November to January, so experts recommend trimming the foliage around this time.
6. Vervain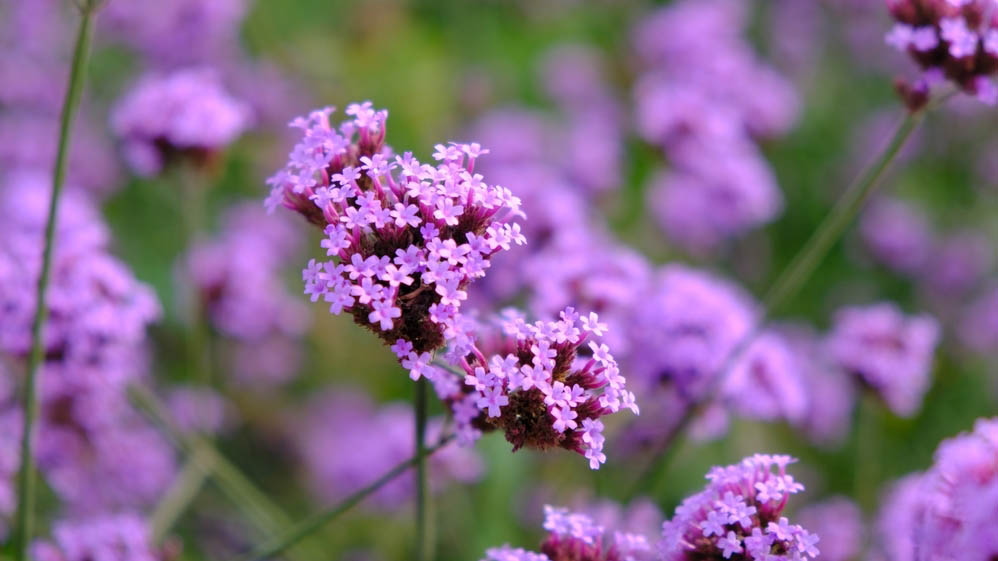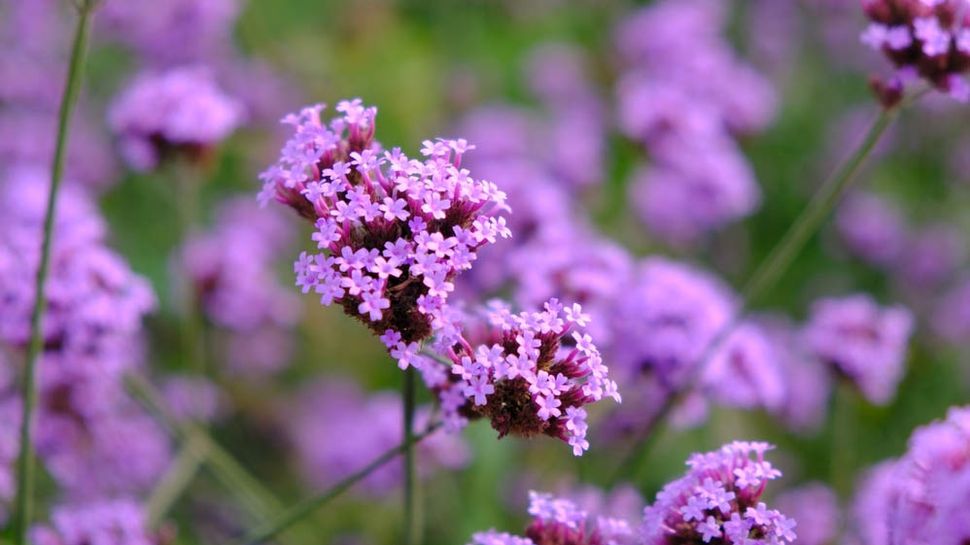 These purple flower clusters are a striking choice for a balcony garden. Being drought tolerant, this flower performs well in full sunlight and with good drainage. Normally, this flowering plant needs between 8 and 10 hours of light per day and only needs to be watered once a week. But it's best to check the soil beforehand and water when the top few inches feel dry.
These look great in planters or flower boxes and make an even more stunning hanging plant. Additionally, verbena can grow up to 3 feet tall with good care and come in a variety of rich colors including red, pink, white, and blue.
7. Lavender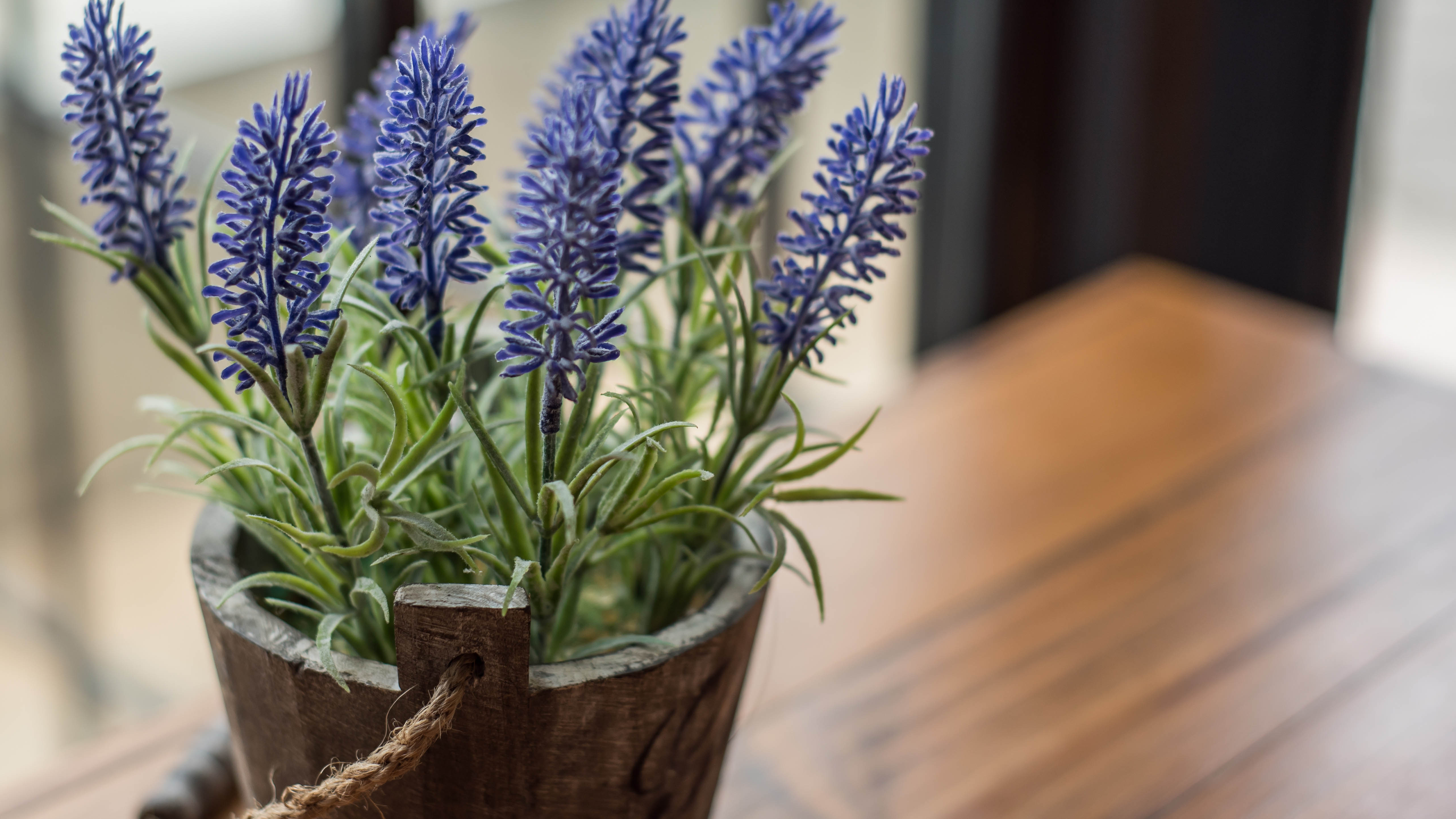 With its bluish-purple flowers and fragrant aroma, lavender makes a great balcony plant. Not only are they sturdy and easy to care for, but they also add a touch of color to your outdoor space.
Lavender can be grown from cuttings or seeds and is generally easy to care for. Provided it gets plenty of sunlight, very little water, and good drainage, lavender can grow profusely. Although they are drought tolerant, they don't handle freezing temperatures very well. In this case, it is best to bring them indoors or move them to a sheltered place.
Best of all, lavender is also known for its calming, relaxing properties, and can even do so help you sleep at night.
Other easy-care balcony plants
jasmine
begonia
fuchsia
Succulents and cacti
pansies
Sweet Alyssum
rubber trees
---
If you're new to the world of food growing, check out the 9 easiest vegetables to grow for beginners and check out our guide on how to grow potatoes and when to do it. If you want to have a home project, you should also check out how to grow an avocado tree from seed.
If you're also interested in houseplants, check out our guides on succulent care, succulent transplanting, and planting grass seed for a greener garden. We also cover the care of air plants.