Latest
Cutting Edge Drones Headed to Ukraine in Latest US Aid
The conflict in Ukraine is emerging as a critical testing ground for new weapons technology, and while efforts to provide fighter jets to Ukraine continue to falter, advanced unmanned aerial systems (UAS) appear not to be subject to these limitations.
The latest US aid package to Ukraine, announced on February 24, includes a number of new UAS. The aid, worth about $2 billion in total, comes from the US-Ukraine Security Assistance Initiative (USAI), which funds purchases directly from industry rather than sourcing supplies from American warehouses.
Caitlin Lee, senior fellow in UAV and autonomy studies at the AFA's Mitchell Institute for Aerospace Studies, said the UAS are a natural progression of new equipment for Ukraine.
"I think what you're seeing is that the US is building on the success of smaller drones in Ukraine and using that as much as possible given their inability to launch a larger aircraft, manned or unmanned, into battle send," Lee said.
Neither Russia nor Ukraine were able to achieve air superiority in the conflict, prompting both sides to turn to drones as a lower-risk means of attacking ground targets from above. Russia has extensively used Iranian-made kamikaze drones to attack Ukraine's infrastructure, offering a novel and inexpensive solution to countering Ukraine's air defenses while delivering air-to-surface hits.
Ukraine has also used drones, including Turkish-made Bayraktar TB2, and artillery sighting quadrocopters in the exchange of blows now taking place in the eastern part of the country. Ukraine has also used commercial drones to drop explosives, a tactic used by ISIS against US-backed forces in Iraq and Syria.
The new UAS that the US will deploy include systems that are either still in testing or that have seen only sparse use by US forces. These include Switchblade 600s, Jump 20s, ALTIUS-600s and CyberLux K8s. Only the Switchblade was promised in past aid packages.
Pentagon spokesman Brig. Gen. Patrick S. Ryder said in a press conference Feb. 24 that unmanned systems are now "part of the modern mode of warfare."
"I think it's become clear to everyone over the last five to seven years, you know, especially as we've seen groups like ISIS start using drones, and now especially in this conflict, what a significant impact drones are having."
However, Ryder warned that the drones were unlikely to arrive until late spring or later, well after fighting was expected to pick up again. He declined to give exact numbers or dates of deliveries.
drones are coming
ALTIUS-600 is a small drone that can fly over 270 miles. Its manufacturer Area-I, a subsidiary of defense startup Anduril, advertises the vehicle as a modular system with a nose cone that can be outfitted with a range of sensors or payloads. The drone is tube launched and recoverable. The US Army has tested the system in several forms, including ground launch, helicopter airborne effects (ALE), and even joint deployment in swarms. ALTIUS has also been tested as an electronic warfare platform. Anduril says the company recently added an ammo loitering ability to the platform. It is unclear what payloads and launchers Ukraine will receive along with the drones.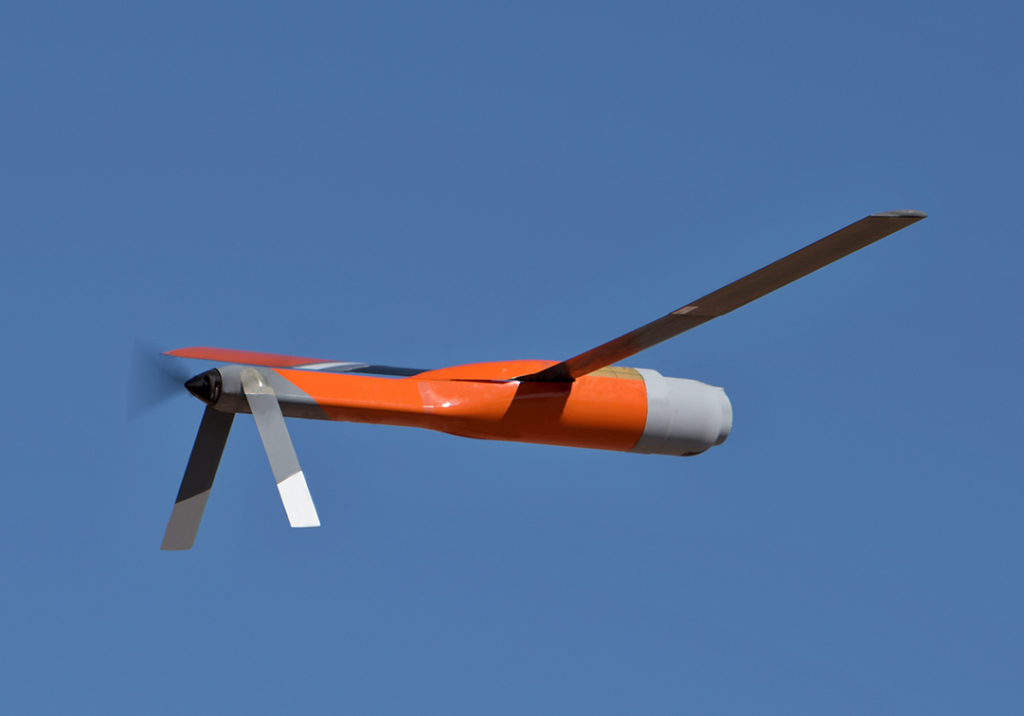 The AeroVironment jump 20, is a vertical takeoff and landing drone that, according to the manufacturer, can perform surveillance missions for over 14 hours with a range of around 115 miles. It has already been deployed to US Special Operations Forces, and the US Army has awarded an $8 million contract to begin purchasing Jump 20 to perform tactical missions for American troops. Its design appears conventional with fixed wings and a propeller at the front. But it also features smaller propellers mounted vertically, which eliminates the need for runways and is one of its selling points.
The Switchblade 600 has a longer range and a larger warhead than the Switchblade 300 drone already deployed by Ukraine. Like the Jump 20, it's made by AeroVironment. The Switchblade 600 can carry a 30-pound payload about 25 miles for about 40 minutes, making it well-suited for anti-tank missions.
"The patented Wave-Off and Recommit capability allows operators to abort the mission at any time and then re-attack either the same or different targets multiple times on operator command," says AeroVironment.
Little public information is available about them CyberLux K8manufactured by 23-year-old Cyberlux Corp. The company's products include small quadcopters, a type of drone already in extensive use in Ukraine.
Lee cautioned against concluding that these new systems signal a new way of waging war for the US, saying instead that the systems could prove useful in certain situations.
"The threat landscape really hasn't pushed us to some of the smaller commercial solutions. But I think we're starting to see the value this has for allies and partners," Lee said. "The types of technology that we are seeing in Ukraine are probably not the same types of technology that the US might need if we were to engage directly in a conflict with an equal adversary like China."
Notably missing from the new drones provided by the US is the MQ-9. Ukraine has requested Reaper drones, and their manufacturer, General Atomics, has pledged to provide them from its own inventories.
"Imagine if Ukraine had access to UAVs with an order of magnitude more payload, 12 times the range, the ability to fly over the entire county of Ukraine and stay airborne for over a day," said retired Lt. Gen. David A .Deptula, Dean of the Mitchell Institute. "I'm talking about the MQ-1 Gray Eagle and MQ-9 Predator, which the US has dozens of in storage boxes in the western desert that are not used or planned for use by any US agency."