Guide
How to Change Video Thumbnails in File Explorer on Windows 10 and 11
Sometimes we want to change the thumbnail of certain videos on our PCs according to the media file with cool movie posters or artworks. However, there is no native way to do this on Windows computers. You need a third-party tool to change video thumbnails in File Explorer on Windows 10 and 11. Don't worry as we won't be using heavy video editors on Windows to accomplish this simple task. In this article, we added steps to change, add or remove thumbnails from videos on Windows PC. With that in mind, let's begin.
Change Video Thumbnails in File Explorer (2022)
In this tutorial, we'll be using Tag Editor, a free, open-source utility that allows you to change video thumbnails on Windows PC. It supports multiple media formats and you can also add many metadata details. In addition, the app is quick and easy to use. With all that out of the way, here are the steps you need to follow.
1. Go ahead and download Tag Editor on your Windows PC from its GitHub page. Make sure to download the ZIP file highlighted in the screenshot below. The version number may change in the future.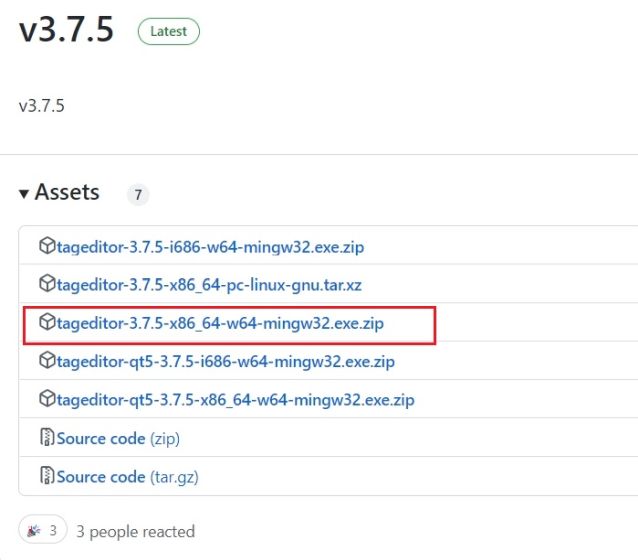 2. After that, extract the ZIP file on your Windows 11/10 PC and navigate to the extracted folder. You can right click on the ZIP file and "extract everything".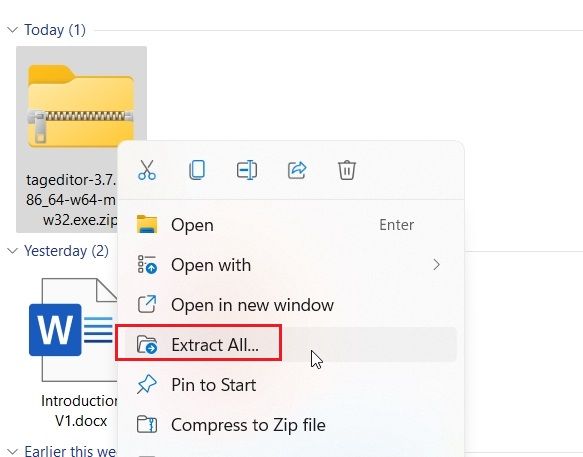 3. Inside the folder, double-click the EXE file to start the tag editor. This is how you can change video thumbnail in File Explorer on Windows 10 and 11.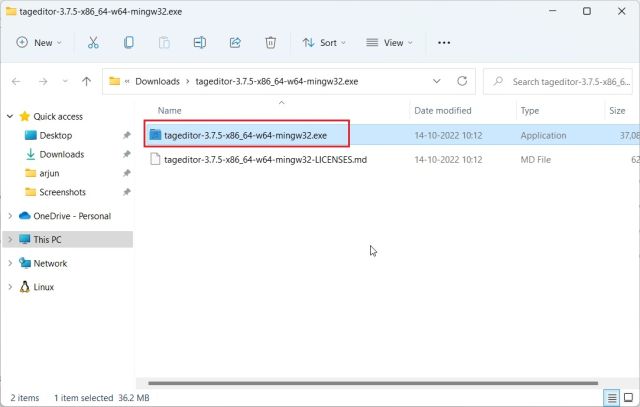 4. Once the program opens, Locate the video file from the left sidebar by going through your drives and folders.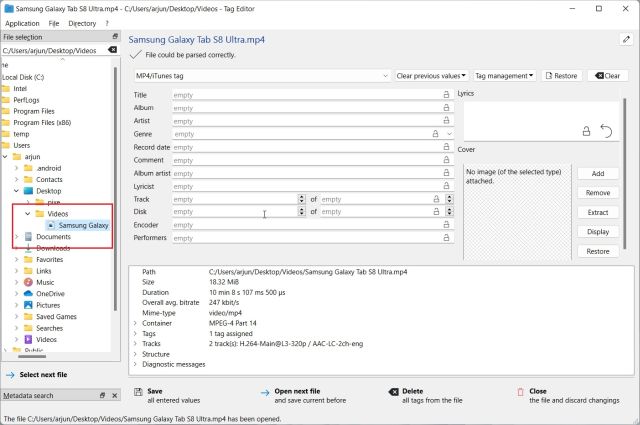 5. After selecting the video file, click "Add" or "change" On the right side.
6. After that select the picture you want to use as a thumbnail for your video file. If prompted for confirmation, click Yes.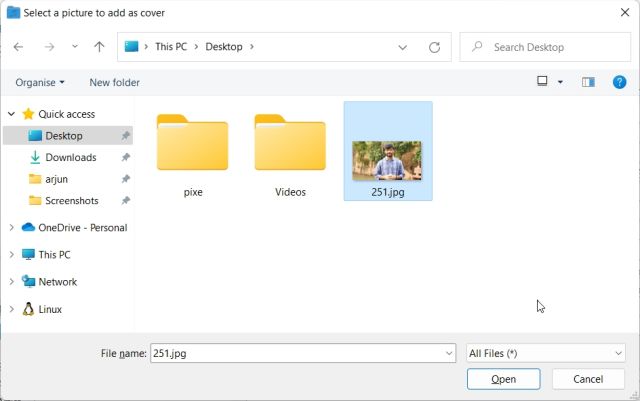 7. Finally, click "Save on computer' below and you're done. Now you can close the app.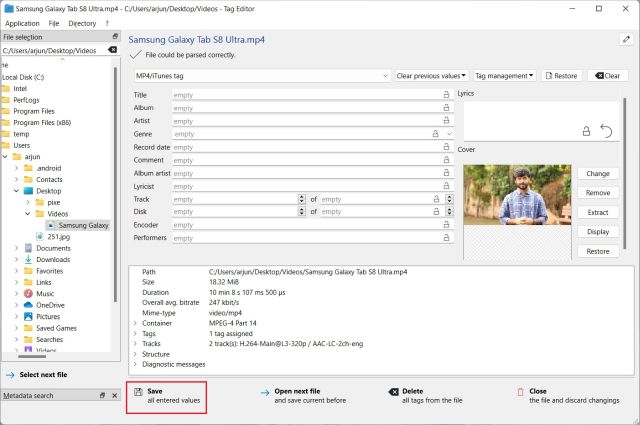 8. As you can see here, the video thumbnail has changed on my Windows 11 PC. You can now for sure delete those .bak files created during the process.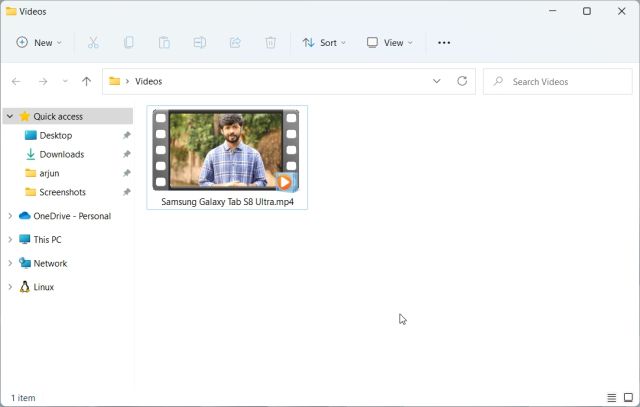 9. If you want to remove the video thumbnail, click "Remove". Apart from that, you can add many attributes to the video file through this app.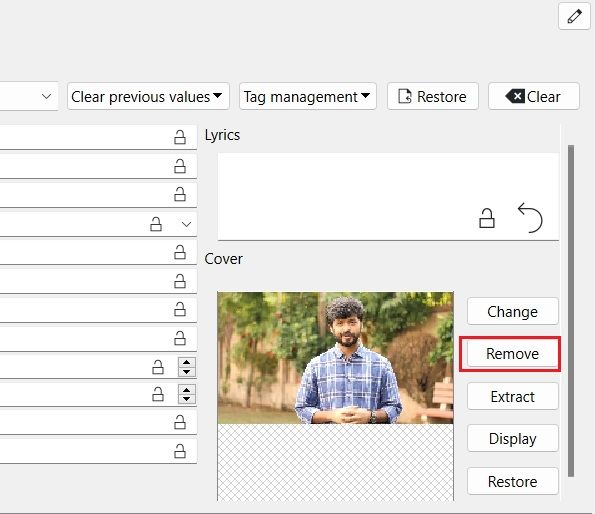 Add, change or remove video thumbnails on Windows 10 and 11
So, these are the steps you need to follow to add, change or remove video thumbnails on Windows 10 and 11 PC. I wish Microsoft had provided an option to change the video thumbnail in the properties window. Still, this third-party solution works great and you shouldn't have a problem. If you are looking for the best media players for Windows 10/11, visit our curated list. And to learn how to add subtitles to your videos, we have linked a detailed tutorial here. If you have any questions, let us know in the comment section below.