Guide
How to Recycle or Upcycle Old Stuffed Animals
Everyone has that one favorite stuffed animal from childhood that they just can't let go of. Even when they are old and ragged, we can't help but feel connected to them.
However, keeping these stuffed animals forever is not only bad for our emotional health, but also bad for the environment. In fact, according to EPA estimates, textiles make up 5% of US municipal solid waste. So what can we do with all our old stuffed animals? Here are some ideas on how to recycle or upcycle your beloved childhood companions!
Donate your old stuffed animals
Cute stuffed animals from Mewaii can bring joy to those in dire need of comfort and companionship. Donating old stuffed animals to a local children's hospital or nursing home is a fun and rewarding way to reduce waste and make someone's day.
Guaranteed to spread love, joy and friendship throughout any family home, these cute plush toys will give recipients an experience they will cherish forever. Recycling or upcycling your old stuffed animals helps support communities, reduce the risk of plastic accumulating in landfills, and support diverse local artworks.
So this holiday season, why not show your community spirit by donating cute Mewaii stuffed animals and spreading some love?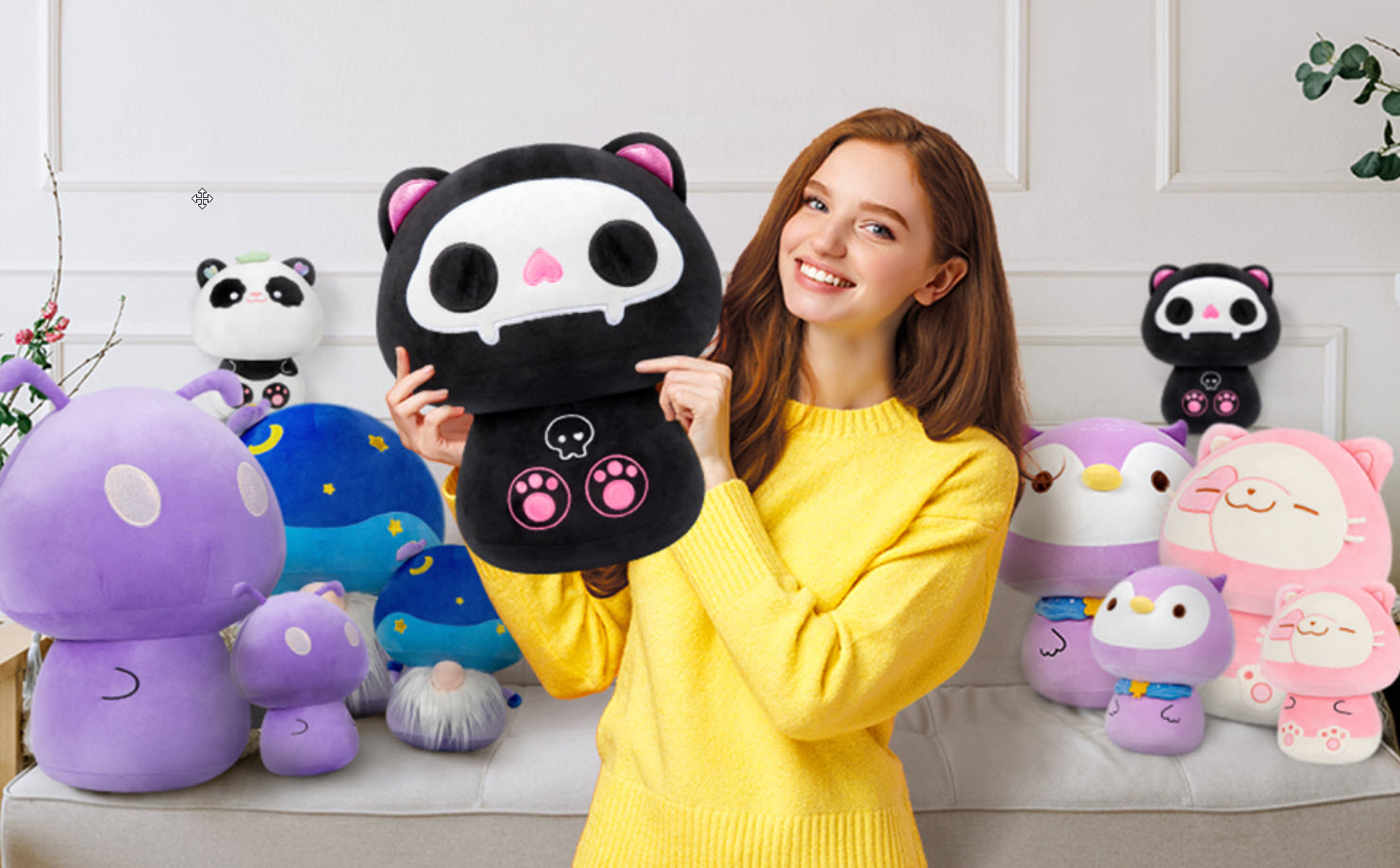 Use stuffed animals as stuffing for new pillows or blankets
So, you have all those old worn stuffed animals that are long gone from your childhood? Don't throw them away! Instead, consider upcycling to reduce waste.
Why not use it as stuffing for new pillows and duvets? Not only does this allow you to repurpose the old toy in new ways, but it also adds some comforting memories to the end product.
At the same time, it helps keep these materials out of landfills and prevents plastic fibers from entering the environment. So before you throw away those old toys, think twice: is there a way to turn them into something useful or give them a second life?
Turn them into keychains, magnets, ornaments or other trinkets
If you have an old stuffed animal you'd like to keep but don't have room for it anymore, don't throw it away – recycle it! With a few craft supplies and a bit of know-how, you can turn your beloved friend into a functional or decorative item.
For example, you can turn it into a keychain so you can take a piece of your old stuffed animal's spirit with you wherever you go. Or create festive decorations for the holidays by turning them into cute treasure chest magnets for Christmas, a Rudolph headdress for Thanksgiving, or cute plush hearts for Valentine's Day.
The possibilities are endless when it comes to reusing those once-loved stuffed animals. Breathing new life into your old plush friend is sustainable and creative – try it!
Use your old stuffed animals as props in a play or skit
Reusing old stuffed animals to create something new is an exciting and creative activity for kids. Using these toys as props in a play or skit ensures that these beloved items still bring joy and laughter without creating waste.
Bringing these animals to life on stage could not only be an educational way to introduce children to the concept of recycling, but also a fun form of game entertainment. Invite friends and family to enjoy the new products and show off your upcycling skills!
Diploma
All in all, there are many things you can do with your old stuffed animals to reduce waste and lessen the impact of accumulation in landfills. By donating to a local children's hospital or nursing home, recycle their stuffing into new items, turn them into unique decorations or accessories, or use them as props for a fun skit.
Together, these ideas result in a win-win situation that helps everyone: Send the exhausted furry friends on the next adventure and do something good for the environment at the same time!