Latest
Latest On Eric Bieniemy, Commanders' OC Search
Eric Bieniemy is now a two-time Super Bowl champion after the Chiefs' offense sparked a second-half comeback win last night. The Kansas City offensive coordinator was already on the radar of several other teams before the title game, and his result didn't change his situation.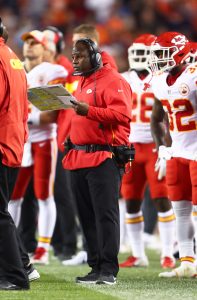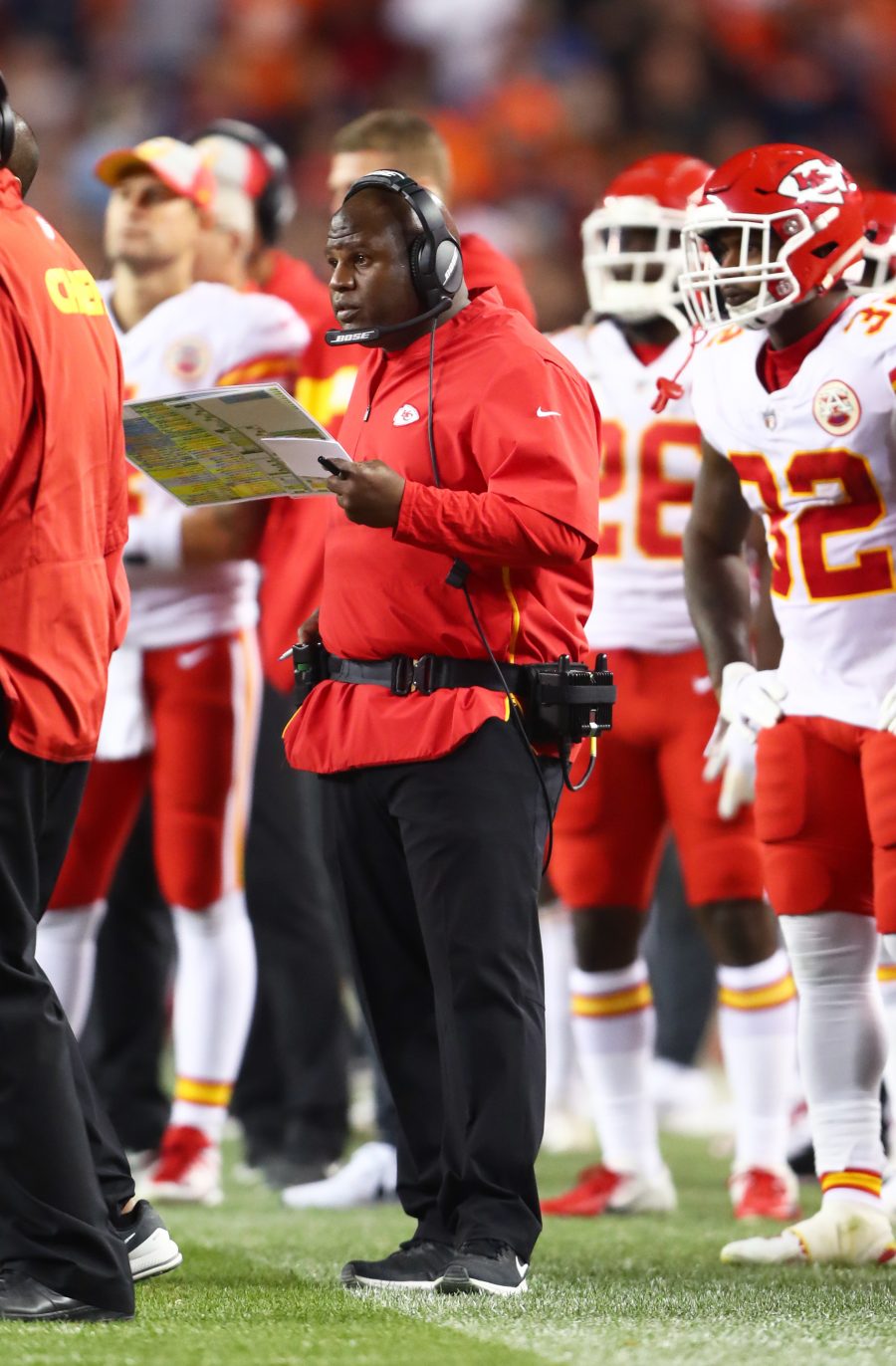 Bieniemy remains the top target for commanders, who set up an interview with him this week, according to ESPN's Adam Schefter (Twitter shortcut). Washington was recently named along with Baltimore as a candidate for the 53-year-old; Schefter's colleague Jeremy Fowler tweets that the Ravens should also meet with Bieniemy regarding their vacancy.
The commanders have conducted an extensive search for their replacement Scott Turner. Of course, an interview with Bieniemy wasn't possible until after the Super Bowl, but they might have competition for his services. Bieniemy's agent explained to Pro Football Talk's Mike Florio over the weekend that he has an "outside shot" at the Colts' head coaching position, one of two in the NFL that has yet to be filled. Bieniemy was once interviewed for the role but has a lot of competition among his fellow finalists.
In addition to the appearance of Indianapolis HC and the posts of Washington and Baltimore OC, Bieniemy could also be a contender to become Arizona's next offensive coordinator, depending on who is ultimately hired as the Cardinals' new head coach, according to his agent. To date, the 10-year-old Chiefs staffer hasn't done any OC interviews, but that could change very quickly given his position at the top of the Commanders' list of preferred candidates.
Should Washington fail to land Bieniemy, another veteran coach appears to be on hand as a plan B. The commanders keep an eye on it pat shurmur, who were interviewed with the team shortly after the end of the season. NBC Sports' JP Finlay notes that no other team has met with the former Giants and Browns head coach in the 2023 cycle and that's unlikely to be the case in the coming days. Fowler agrees that Shurmur, 57, is likely the commanders' withdrawal option.
Meanwhile, ESPN's John Keim reports (via Twitter) that Washington is planning an interview with the former Ravens OC Gregory Roman. The latter has spent the last four years at the front of the Ravens offense and has had notable success in running play, but has fallen noticeably short on the team's passing attack. The 50-year-old previously served as the offensive coordinator for the 49ers and Bills.
Here's the updated breakdown of where things stand on the Washington OC frontline:
Darrell BevellQuarterbacks Coach (Dolphins): Interview request declined
Eric Bieniemy, Offensive Coordinator (Chiefs): Interview desired; team remains interested; interview agreed
Thomas BrownTight Ends Coach (Rams): Interview on 24.1
Jim CaldwellFormer head coach (Lions): Interview request declined
Charles LondonQuarterbacks Coach (Falcons): Interview desired
Anthony Lynn,

assistant head coach/running backs coach

(49ers): Interviewed 2/1
Gregory Roman, former offensive coordinator (Ravens): Interview in preparation
Pat Shurmur, Former Offensive Coordinator (Broncos): Interview; fallback option?
Eric StudesvilleCoach of the running backs (Dolphins): Interview on 23.1
Ken ZampeseQuarterbacks Coaches (Commanders): Interview 1/18