Best
'Simply the Best' – the history of the 5o5 class by Dougal Henshall

"Simply the Best" – the story of the 5o5 class by Dougal Henshall
by Mark Jardine Feb 26 12:24pm PST
February 26, 2023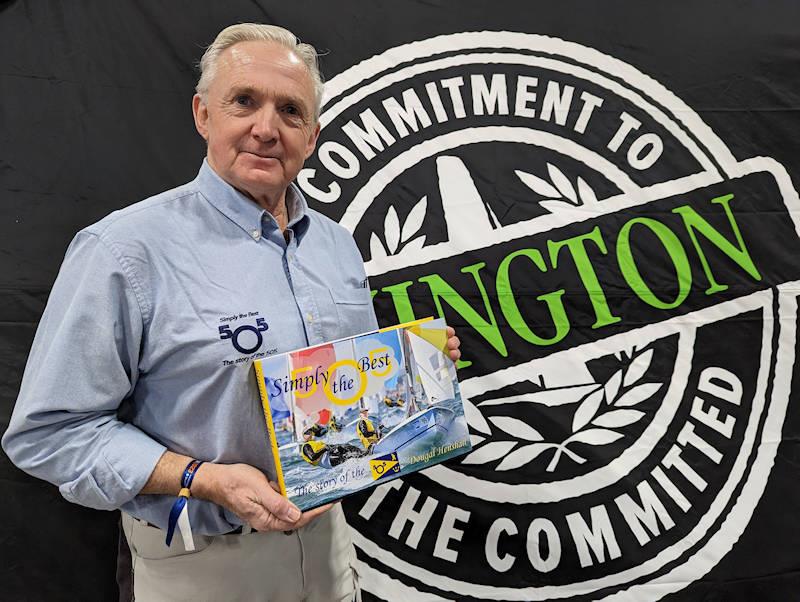 "Simply the Best" – the story of the 505 class by Dougal Henshall © Mark Jardine

For many years, the story of one of the sport's most iconic dinghies, the 5o5, has been shrouded in mystery. Where did this wonderful inverted flared hull shape come from, because in the early 1950's there was nothing quite like it.
There was talk that it was another designer, Austin Farrar, who was a longtime close friend of John Westell, who went on to produce the International 14 Thunderbolt on display, which many considered to be the forerunner of the 5o5. But who first had the idea, where did the idea come from and how – and why did a plan to build such a revolutionary hull shape become an iconic reality that would take the dinghy scene by storm?
After all, these were the years when dinghy sailing was just beginning to gain a foothold as an almost distinct genre away from the mainstream side of the sport, so little stood in the way of a roadmap for the pioneering designers, spearheaded by Holt, Proctor and Westell, to get inspired. Furthermore, none of them thought they would design boats that would become enduring icons that would still accompany us 70 years later, so the record of what actually happened has been patchy so far. But in an 8-year project (which has been severely delayed by the pandemic), author Dougal Henshall, who previously wrote the definitive works on the International Contender and Merlin Rocket, has been seeking the Sailors who have been there and could answer the questions they were pure conjecture so far. Having laid the groundwork for the 5o5 story by documenting those early years, the book moves on in time and embraces the many innovations that first found their place in the FiveO fleet. The tale would not be complete without the appeal of incredible toplight sailors who raced the boats, though only a select few managed to add their names to some of the sport's most coveted prizes, the 5o5 World Championship.
It is only right that such a great story should end up being told in a large book, weighing more than 2 kg and containing no less than a quarter of a million words, spread over more than 400 pages, together with black and white and full color prints ( when colored sail pictures became available). The glossy hard cover book has been designed to read like a story, immersing the reader not only in the history of one of our largest boats, but also in the social and technological changes in dinghy sailing over the past 70 years.
Order your copy through Simply The Best – Troubador Book Publishing or by email