Sport
World Sailing's Steering the Course 2023 aims to shape a pathway for women within the sport

World Sailing's 'Steering the Course 2023' aims to pave the way for women within the sport
by World Sailing Feb 14 6:32 AM PST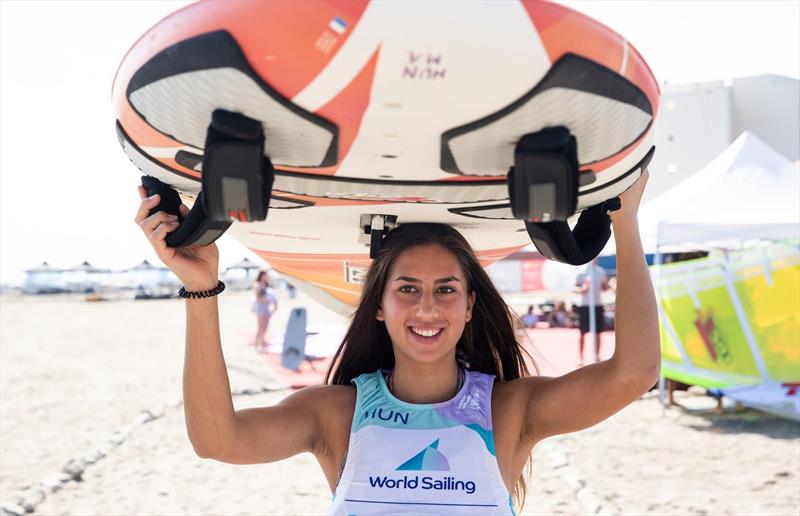 World Sailing's 'Steering the Course 2023' aims to pave the way for women within the sport © World Sailing

World Sailing has announced that the 2023 edition of its annual women's sailing festival, Steering the Course, aims to introduce women sailors to the sport by highlighting the many different avenues and careers available in sailing.
The announcement comes as the first-ever women's coaching course to be held in Rio de Janeiro, Brazil has kicked off with 15 coaches taking the next steps in their careers on the water.
Steering the Course, now in its third year, has proved extremely popular worldwide, with 32 National Associations, Clubs, Classes and Sailing Centers participating in Northern and Southern Hemisphere and year-round events.
After the success of the last two editions, Steering the Course 2023 will try to organize even more taster sessions, Learn to Sail courses for female sailors of all ages, Women's Race Days, inspiring lectures by female role models in the sport and a special eSailing Challenge , among other activities.
Two festivals are again planned for this year's event, but without the geographic focus of inviting clubs to participate whenever it suits their schedule.
Festival 1 – Friday 19th to Sunday 28th May 2023
Festival 2 – Friday 29th September – Sunday 8th October 2023
Catherine Duncan, Training & Development Executive, said: "We are very pleased to announce the direction of Steering the Course 2023. We had such fantastic participation from all over the world last year and we really hope to build on that momentum The diverse range of activities that have had to encourage women and girls to participate more has been great over the past two years and we hope in parallel to encourage more women officials, coaches, educators and volunteers to discover the sport or learn new skills.
Koray Ezer, Head of International Development, said: "Our focus this year is to create a path for women in sailing. We want to highlight the opportunities in different areas of sport and point out the challenges that we know exist in accessing these avenues. We are excited that our first all-female coaching course is now taking place in Brazil, led by a female Coach Developer and can't wait to see the outcome for the coaches. This is the first of many courses of this type that we hope to offer throughout the year."
The structure of this year's event also ties in with International Women's Day, which takes place on March 8 under the motto #EmbraceEquity. Sailing has shown that it is a sport for everyone, regardless of gender, experience and ability, and this year's Steering the Course will prove once again that there are opportunities for all.
Any activity that promotes sailing as a sport or leisure activity for new participants or invites existing participants to try new roles is welcome, and case studies of existing projects working to engage, support or empower women in sailing may be welcome shared throughout are the sailing community.
In 2021, World Sailing featured four major success stories for women in sport – including Sail Africa, winner of the 2021 World Sailing 11th Hour Racing Sustainability Award.
Sailing clubs, class associations and national affiliates are encouraged to register for the event here.
More information will be released in the coming months with details on nominating female role models, session activity packs, branding information and an online calendar to help plan events. Content from events and activities may be sent to for sharing on World Sailing's social media channels.